Impuls Health Improving Complex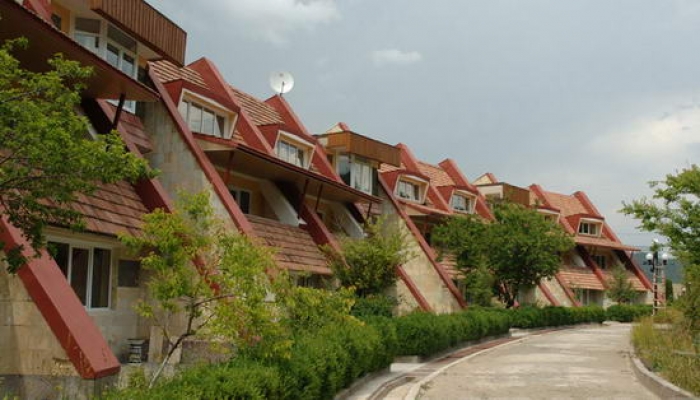 Impuls Dilijan health improving complex created in 1976 for resting and prophylaxis of guests.
Boarding house occupies territory of 2 hectares.
Construction area is 5674,4 sq. m.
Sleeping building contains 46 rooms - 7 types of planning, including 2 apartments.
In the territory there is a paystation, providing worldwide communication. Cellular communication is provided by Beeline and VivaCell.
---
Hotel Services:
Room Service
Mineral baths
Mud baths
Hydro massage
"Sharko" shower
physiotherapy
Restaurant for 120 person
Bar
Game room
Swimming pool
Childrenplayground
Summer cafe