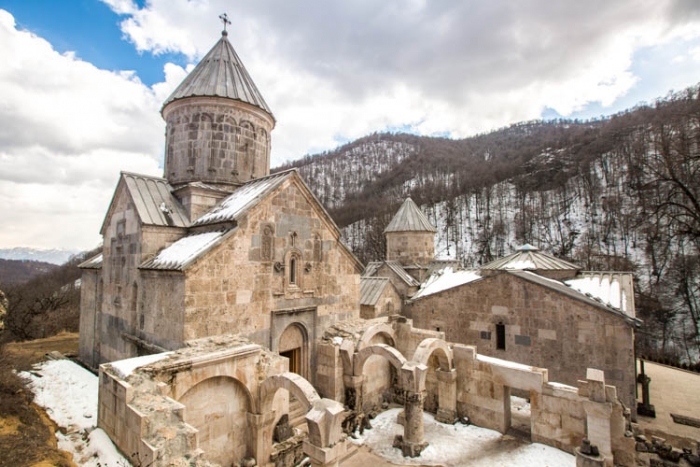 Haghartsin Monastery is located in Tavush Region, on the bank of the Aghstev River. Standing high on a mountain side it melts with the beauty of the surrounding forest. The first sign indicating the entrance of the monastery are the khachkars on the left side of the road. Afterwards a steep road will take you down to the monastery with another mount opposite to you.
Once visiting Armenia it's more of a must to visit Hagartsin which is a combination of the beauty of nature and architecture. Now there are three standing churches, with a number of chapels and khachkars around the area. The main church of the complex is Saint Astvatsatsin founded in 1281 as a cupola structure with a tall drum. The most ancient church is Saint Grigor (11th century) with an octagonal drum. The gavit built in the 12th century is rectangular in shape.
The refectory built by architect Minas in 1284 is one of the few refectories in Armenia that is standing till nowadays.
back to top