Tufenkian Avan Marak Tsapatagh Hotel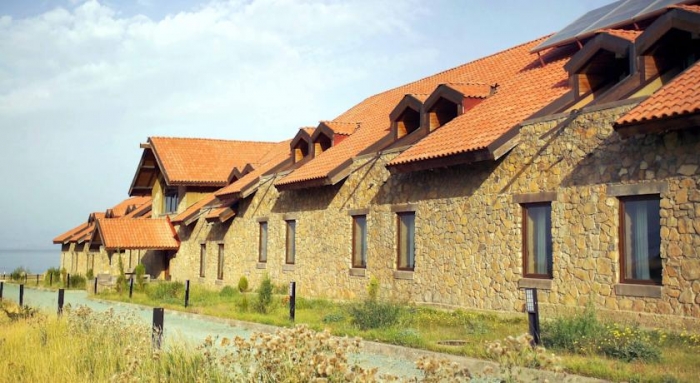 The Avan MarakTsapatagh Hotel is located in the rural setting of Tsapatagh, a small farming and fishing village on the eastern shore of Lake Sevan; 126 km north-east of Yerevan. The Hotel has 34 rooms including spacious and luxurious duplexes and suites.
The hotel is the perfect place for rest and relaxation, with an inviting lounge where guests can enjoy a variety of leisurely pursuits in a relaxing sitting area, lounge poolside at the hotel's outdoor recreation area, or spend the evening under the brightest stars in Armenia.
---
Room Services:

Shower
Hairdryer
Coffee machine *
Satellite TV
Private balcony *
Bathrobe *
Free WiFi

Hotel Services:

Shuttle service (surcharge)
24-hour front desk
Meeting/banquet facilities
Gift shop
Swimming pool
Beach cabin
Hot tub
Table tennis
Billiard
Free Parking