St. Gevorg Church (Mughni)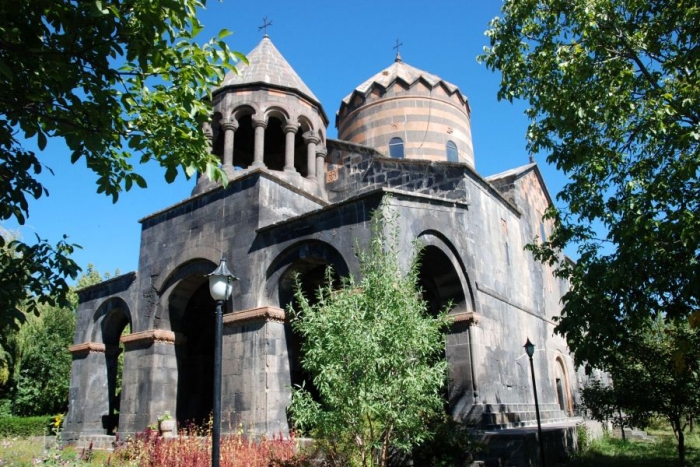 The monastery is located in Mughni village in Aragatsotn Region. It bears the name of Saint George – "Slayer of Dragons". The architectural technique is unique with the play of colorful stones in the decoration of the church; a darker grey tuff and an apricot colored tuff.
The church of Saint Gevork stands within a rectangular walled monastery (14th century). It has a single cylindrical drum notable for the horizontal alternating striped pattern that surrounds it, and a conical umbrella type dome above. In the interior of the church, there are numerous religious frescoes around the apse and on the left wall leading to the tomb of S. George of whom the church is named after. They were most likely painted in the 17th century by Naghash Hovnatan whose other works include decoration of the Etchmiadzin Cathedral and other churches near Yerevan and Agulis.
back to top