Matenadaran: Depository of Ancient Manuscripts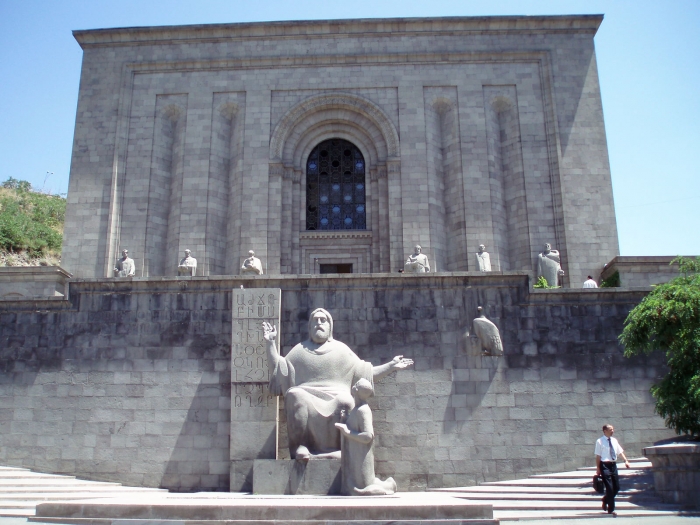 The Matenadaran's museum complex is located in the institute's old, original building. What was formerly a single exhibition hall now consists of fifteen halls in which thousands of temporary, changeable and exclusive exhibits are on display. Manuscript, fragments of manuscript, documents, old printed books, precious bindings, individual miniatures, and more are shown from the Matenadaran's database of roughly 23,000 manuscripts.
The exhibition of the Central hall is dedicated to the development of Armenian medieval sciences, literature, and arts throughout the centuries. It tracks Armenian culture since the creation of the Armenian alphabet by Mesrop Mashtots in 405 AD until the 18th century. It presents old Armenian translations and works of all spheres of medieval science and art (history, philosophy, exact sciences, cosmology, medicine, literature, etc.), donations, as well as medieval Armenian miniature painting and specimens of medieval bindings.
The Matenadaran's archival documents collection was based on the Echmiadzin Catholicosate, and was later enriched by numerous donations. The number of documents now exceeds 500,000.
back to top