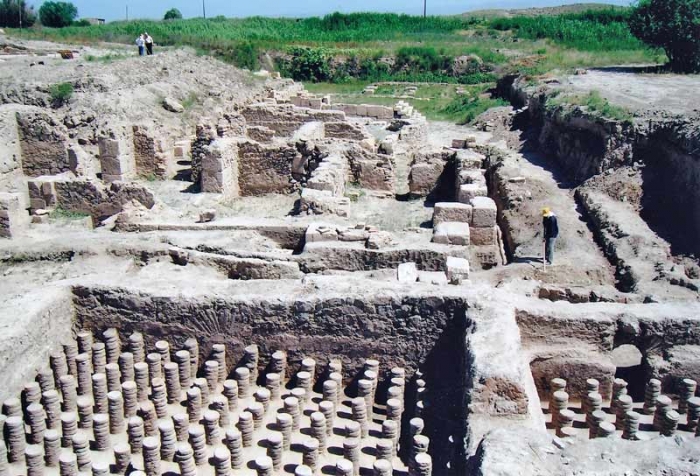 Artashat is a town in Armenia and the administrative center of the Ararat Region. It is situated on the Araks River in the Ararat plain, 30 km southeast of Yerevan. Artashat was established in 1945 by the Soviet administration of Armenia and named after the adjacent old city of Artashat.
Nowadays Artashat is on the Yerevan-Nakhichevan-Baku and Nakhichevan-Tabriz railroad and on Yerevan-Goris-Stepanakert highway. The name of the city is gotten from Iranian dialects and means the "joy of Arta".Founded by King Artashes I in 176 BC, Artashat served as the capital of the Kingdom of Armenia from 185 BC until 120 AD, and was known as the "VostanHayots" or "court" or "seal of the Armenians."
Artashat is the venue of the first ever theater show performed in the history of Armenia. King Artavazd II (55-34 BC) staged and directed The Bacchae of Euripides at the Artashat amphitheater in 53 BC with the presence of king Orodes II of Parthia.
During the last 15 years, the dramatic theatre of Artashat named after AmoKharazyan, has performed Armenian and international classic as well as modern works.
back to top