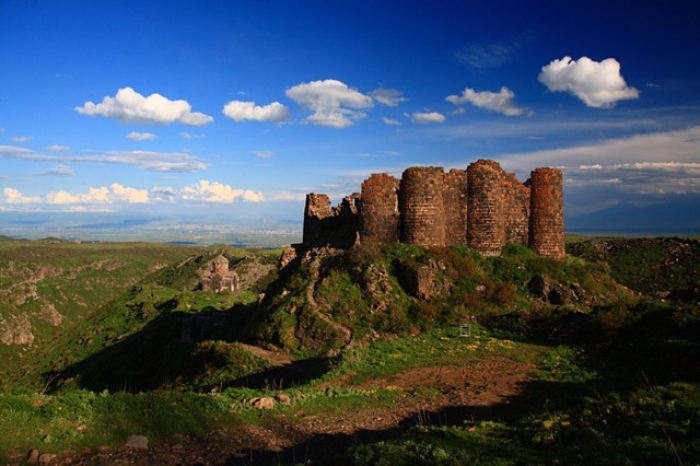 According to some sources,Amberd was built in the 7th century for the Kamsarakan duke family. It is also supposed that the castle served as a summer residence for kings. A medieval statement by a superior Armenian bishop GrigorMagistrosPahlavuni places the fortress and its surrounding districts into the hands of the powerful Pahlavuni family in the 10th century.
The Pahlavunis supplied the Bagratuni royal family with a line of Catholicos for 100 years. During their seat of power at the time,VahramPahlavuni built the church in 1026 and fortified the complex with thicker walls. In the 1070s, it was invaded by Seljuk to serve them as a military base.
From 12th-13thcenturies, major reconstruction work was carried out on the place by the Zakaryan Royal family that liberated most of Armenia including Amberd in 1196. Until the invasion of the Mongols in 1236, the fortress was under thepower of another Armenian duke family, the Vachutians, who reconstructed it in the 13th century.
The fortress was abandoned and remained untouched until the 20th century when reconstruction begun. Despite the ongoing research and restoration works, the site- the fortress and the castle, in particular- are assessed as highly endangered monuments.
back to top