Petroglyphs of Geghama Mountains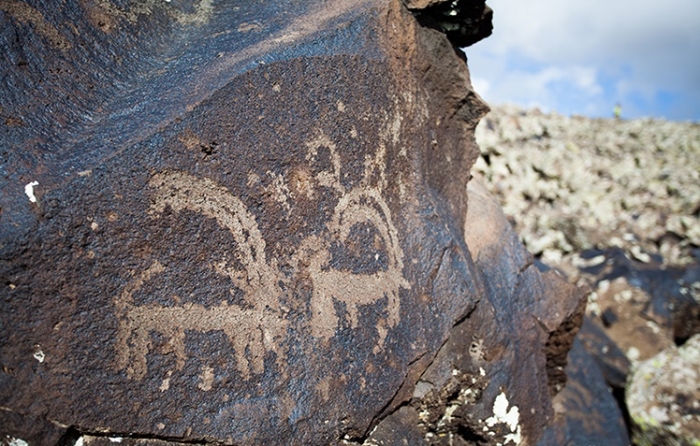 Petroglyphs are pictures made by incising so as to evacuate part of a stone surface, picking, cutting, or rubbing, as a type of rock art. Outside North America, researchers regularly utilize terms, for example, "carving", "engraving", or different depictions of the strategy to refer to such images. Petroglyphs are discovered around the world, and are frequently connected with ancient people.
The term petroglyph should not be mistaken for petrography, which is a picture drawn or painted on a stone face. Both sorts of picture have a place with the more extensive and more broad class of rock art or parietal art. Petroforms, or examples and shapes made by numerous expansive rocks and stones over the ground, are additionally very diverse.
Geghama mountains are located in Gegharkunik Region encircling Lake Sevan from the east. The average height from the sea level is nearly 2500m. Geghama mountain range is of volcanic origin with a lengthof 70 km and width of 48 km stretching between Lake Sevan and Ararat plain. The highest peak of the Geghama mountains is the Azhdahak, at 3597m.
Petroglyphs of Armenian Highlands with their completeness, execution strategies, enormous number of images and assortment of topics don't have analogs in different parts of the world. In the meantime, a few characteristics of Armenian illustrations permit to expect that they were utilized as composing, and the indispensable organizations had profound and custom significance. Inside of illustrations of Geghama Mount different types of wild creatures, an immense number of vast and little gatherings and their assorted qualities are particularly huge. There are representations of extinct animals, and in addition present day ones.
Illustrations in Geghama Mounts are concentrated more in subtle element and the order is more definite.
back to top