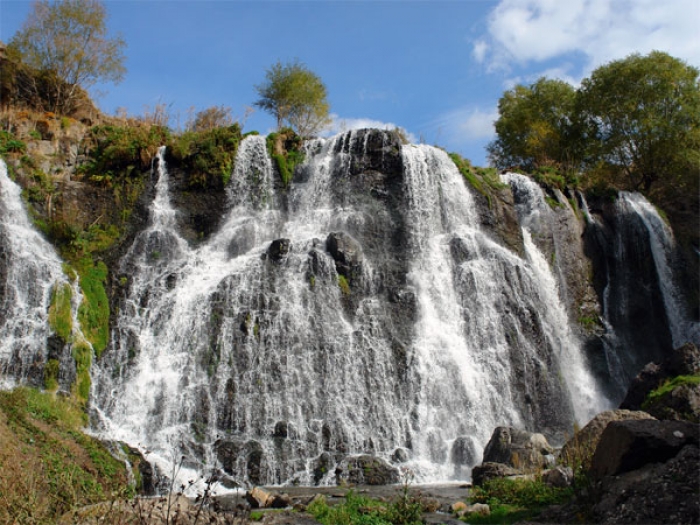 The magic of nature has played an immense role in lives of people inspiring them to go into writing, composing, some others into art. Waterfalls' positive effect is in the top list of the magic with which nature can provide people.
Shaki Waterfall is located in the Syunik Region which is a leading tourist destination in Armenia. It is famous for some of the primary archaeological sites and sacred places to be found. This waterfall falls from the height of 40 meters and is formed due to the smallest tributaries of VorotanRiver.
The excavations of the area surrounding the waterfall have revealed that the human development there happened with an unbelievable speed. The place is rich in ancient grottoes and archeological sites. The importance of the district is so important that it has been declared as a forbidden zone. The findings in the area include remnants of ashes, which go back to the Stone Age.
Any ancient place has its tales that locals have been enchanting from generation to generation. Some of them have survived till nowadays.
According to one of the legends, a conqueror was captured by the beauty of Shaki who denied his love. Shaki chose to through herself off the rock rather than to be with him. It is believed that while she was falling her long dress spread by forming the waterfall, due to which the waterfall took her name.
back to top